The Italian Connection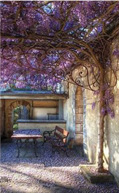 Set in San Francisco and on the beaches of Tuscany, The Italian Connection reads like an international thriller meets Sex and the City, with a modern day Nancy Drew as its heroine. When software engineer Peter Carmaletti falls off the roof of his office building, his childhood friend Christina Culhane, a savvy banker from San Francisco, can't believe the official verdict of suicide. Eager to find the connection between Peter's death and a luxury hotel in Italy, she combines a much-needed holiday with some amateur investigating.
After a debilitating accident, Kate and her identity are held captive for nearly two decades, filling her life with fear and deception. When the truth is finally revealed, she solves the mystery that brings home her true love and sets her demons free.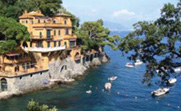 But Christina isn't prepared for the distracting effect that Franco Doria, the suave but enigmatic aristocrat, has on her. Even more concerning, some of Franco's friends are distinctly shady, and his own behavior questionable.
A second death at Peter's company in Silicon Valley confirms Christina's suspicions, but involves her in an FBI investigation into the theft of a potentially disastrous microchip capable of activating an arsenal of anti-ballistic missiles. By the time she discovers the location of the microchip, she is a marked woman and the thieves want her eliminated.
Torn between two continents and two lovers — Franco and the distinguished presidential candidate Richard Cartwright — and her burning desire to bring Peter's killer to justice, Christina takes a gamble that puts her own life on the line. In the climactic ending she discovers her inner strength and learns that in love, a woman's intuition is seldom wrong.
Available at Amazon >>