The London Connection
A summary of the book Jill is currently writing.
In The London Connection, the exciting sequel to The Italian Connection, Christina's ideal world is shaken from its core after a tragic accident kills her husband Franco and an art scandal involving the Doria family collection tarnishes her name. Left with a newborn baby girl and without a source of income, Christina interviews at banks in The City only to have the doors slammed in her face. As a last resort, Christina and the Doria family cook, Adrianna, open a restaurant at their family home in London. A business acquaintance of her deceased husband, Dominic Del Monaco, offers to help with the accounting matters. Unbeknownst to Christina, her restaurant begins laundering money for the mafia.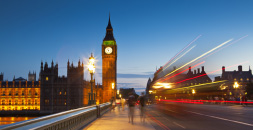 When Del Monaco is shot down and killed while dining at the restaurant, Scotland Yard and the MI6 arrive at her doorstep ready for answers. After questioning her at the station, they arrest her for mafia collusion and money laundering. Her choices are to either spend the next ten years behind bars or testify against the Mob.
Christina chooses to testify and is sent to a safe house along with her daughter, Francesca, and Adrianna. After less than a week, the mafia infiltrates the safe house and Francesca is kidnapped. Christina hears her baby screaming "Mommy" as the car speeds away from the house. All Christina could think about was getting her baby back. She snatches the key ring off one of the injured MI6 men and sprints to where their cars were parked. She drives like a mad woman into the darkness. After several miles of screeching through the streets of London, Christina watches in horror as the car she had been chasing spins out of control and plunges into the Thames. She slams on the brakes, jumps into the frigid water and rescues Francesca.
Christina and Francesca suffered only minor injuries, but were placed under armed guard at the Chlesea Westminster Hospital before the trial was to take place at the Old Bailey. After successfully testifying against the mob, two women and a baby are sent with Christina's, Adrianna's and Francesca's passports to New Zealand where they would, ostensibly, live for the rest of their lives. Of course, the real trio is sent elsewhere — to a small, idyllic island in British Columbia, Canada.
Under assumed names, they begin their new life. Then one night, Christina receives a telephone call that changes everything.